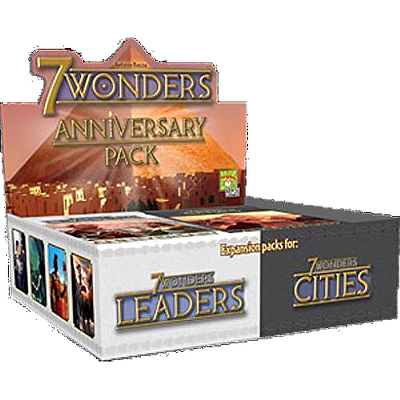 7 WONDERS ANNIVERSARY PACK DISPLAY EN
To celebrate the seven year anniversary of the fantastic release of 7 Wonders from Repos, 7 Wonders: Cities Anniversary Pack Expansion and 7 Wonders: Leaders Anniversary Pack Expansion add new content to your games.

These expansions offer no fewer than fifteen new cities and fifteen new leaders to include in your games of 7 wonders. Players will be able to add such great cities including a memorial, customs, counterfeiter's office, smuggler's cache, and more and new leaders like Gorgo, Cornelia, Enheduanna, Roxana, and more. These elements considerably increase enjoyment and replay ability.