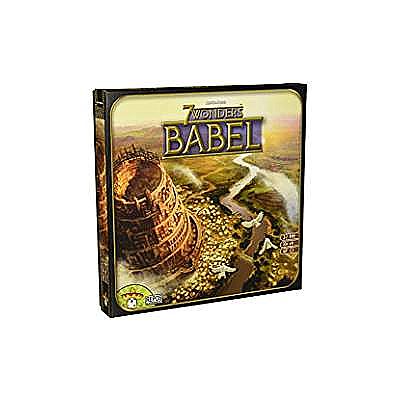 7 WONDERS BABEL EXPANSION EN
Here is the biggest expansion for 7 Wonders! Babel expansion contains two different modules that you can add them to the basic game.
Now Babel Tower has drawn the attention of world. All empires are working together to finish this remarkable wonder. As a cultural leader, you need to choose whether joining the project or focusing on your own development. And the choice will make the game totally different.
Babel contains the babel module and great project module.
In babel module, the players will take part in the construction of Babel Tower. Each layer needs the investment of time and resource. But the reward is worthwhile.
In great project module, you will come to the surrounding area of Babel Tower and build the walls, ports, archives and other public facilities.
Note: You must have the basic game to play this expansion.