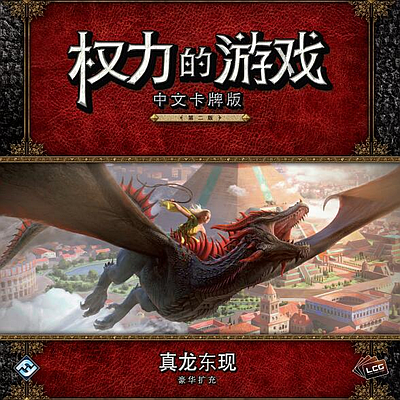 A GAME OF THRONES LCG DRAGONS IN THE EAST DELUXE EXPANSION
The Baratheons have held dominion over the Seven Kingdoms of Westeros since Robert Baratheon seized the Iron Throne in open rebellion. This makes House Baratheon the most powerful house in Westeros, but it also means the Baratheons must constantly guard against the schemes of those who would threaten their throne. These threats come not only from other Houses, but also from within: as Renly Baratheon raises an army in the south, his brother Stannis has fallen under the sway of a new faith on Dragonstone. Join forces with House Baratheon as they unite Westeros!

A Game of Thrones: The Card Game Second Edition Core Set is required to play.