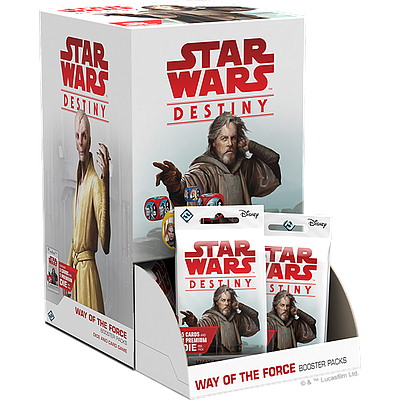 STAR WARS DESTINY WAY OF THE FORCE BOOSTER PACK
Before disparate cells of resistance came together to form a Rebel Alliance, a thief from Lothal and a small crew took on an unscrupulous governor and the might of the Galactic Empire. Through trials and tribulations, this crew—Phoenix Squadron—would help lay the foundations for the destruction of Emperor Palpatine's regime and the return of hope to the galaxy.

Star Wars: Rebels cards joining the field in Way of the Force, a new set of booster packs for Star Wars™: Destiny! Way of the Force brings exciting changes to the epic card and dice game, re-introducing iconic new characters alongside the equipment, vehicles, and tactics that make them truly special.